Bio
Claire Kaufman was born and raised in Southern California, She attended UCSD where she studied Graphic Arts. A move one Summer to Los Angeles opened up a whole new world to her, Music Videos and Commercials offered a new creative outlet for Claire. She moved from project to project with Directors and Designers seeking out her talents and creativity.
Claire was hired to to Set Decorate Castle a successful ABC prime time show for seven seasons all the while raising a family in Los Angeles. American Horror Story comes next with an Emmy Nomination for her work on that series.
Commercials always a mainstay of the decorator's diet connected Claire with Jess Gonchor working together on the ADG award winning Apple Music Commercial. Moving back and forth between Television and film Claire teamed up with Jess to decorate the Oscar Nominated "Little Women" directed by Greta Gerwig.
Adam Sandler's hit film Hustle re connected Claire with Perry Blake filming in Philadelphia during the uncertain times of the Covid lockdowns.
Claire's collaboration with Jess Gonchor continued with Noah Baumbach's adaptation of the Don DeLillo novel White Noise. Most Recently Claire has completed work on Christopher Nolan's upcoming film Oppenheimer due to release in 2023.
Claire enjoys the world of decorating today as much as she did the first time she set foot on a set.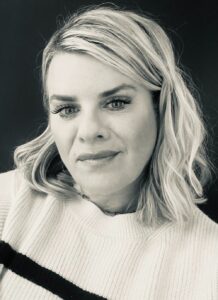 Resume
Awards
Art Directors Guild
Nominated, Excellence in Production Design Award
Period Film for White Noise (2022)
2023
Set Decorators Society of America, USA
Nominated, SDSA Award
Best Achievement in Decor/Design of a Period Feature Film for White Noise (2022)
2023
CinEuphoria Awards
Nominated, CinEuphoria
Best Art Direction – International Competition for Little Women (2019)
2021
Critics Choice Awards
Nominated, Critics Choice Award
Best Production Design for Little Women (2019)
2020
Art Directors Guild
Nominated, Excellence in Production Design Award
Television Movie or Limited Series for American Horror Story Episodes: "Election Night" and "Winter of Our Discontent"

2018
Primetime Emmy Awards
Nominated, Primetime Emmy
Outstanding Production Design for a Narrative Contemporary Program (One Hour or More) for American Horror Story
2018
Art Directors Guild
Won, Excellence in Production Design Award
Short Format – Web Series, Music Video or Commercial Apple Music: "History of Sound"
2016
Press